Sleek app helps Amazon Associates build
 
Squidoo lenses faster than ever before!
Do you spend to much time copying & pasting links and text
to create a set of Amazon products in your lenses?
We like Squidoo and we know a lot of you do, too. It's great for Amazon Associates! And, of course, it's really easy to use SQUIDOO'S Amazon links in your lenses…
Squidoo doesn't accept iframes, which is what Amazon uses in their image + text links. To get both the image and text link into a lens, you have to copy two sets of information and write the HTML to format them. And let's not forget the buy button – more HTML!
It's so time consuming that we've talked to lensmasters who simply use Squidoo's Amazon modules because it's easier and they don't have time to mess with the code.


Some lensmasters are giving up to 50% of their Amazon commissions to Squidoo because they don't have the time or experience to create the HTML necessary to get full credit for their commissions!
Plus…
How many more lenses could you create if you didn't have to go through that copy/paste nightmare?
Time is MONEY, right?
---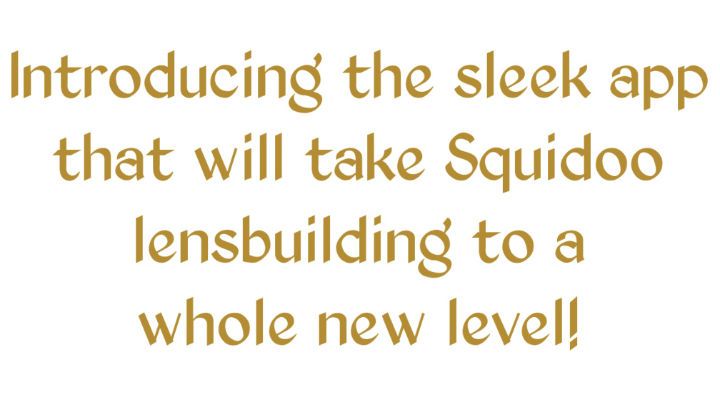 What is SquidCrafter?

It's an app that runs on your desktop, captures Amazon product information, and generates the HTML necessary to display a set of Amazon products in a Squidoo module with your own affiliate links.
Six products with images, affiliate links, product names and HTML formatting for your written content in under 3 minutes – just watch!
---
SquidCrafter Features and Benefits
GUI (graphical user interface) screen with easy click button operation reduces learning curve
Built-in browser window already bookmarked to bring up Amazon's home page for product research so you can get in and start adding products right away.
One-click buttons to Add/Remove/Clear an Amazon product to or from your code including image link, product name, product description, and affiliate link saves you a ton of time from having to copy and paste that information line by line yourself.
Templates to display a set of six products or showcase a single product without you having to write a single bit of HTML.
Change the order of the products around and regenerate the code without having to cut, copy and paste manually.
Pop up notification keeps track of how many products you've selected so you know when to stop adding.
[indent]Won't let you duplicate products in a single module which saves you from finding out later that you still have one more product to add and must manually replace information for a single product.
Edit the product descriptions in easy to read product panes rather than digging around in the HTML code to find the part you want to change.
Built in templates from Squid Pro Quo (Intro Module Template, Small Image Template, and Large Image Template) means everything you need to build a module of content is in one place. Easily make your own custom 'boiler plate' templates for your affiliate disclamer and other content that you repeat across your sites or lenses.
Product images are all squared and the same size for a nice, even presentation.
Product List tab can hold up to 30 products so you can do a complete Squid Pro Quo lens from one product collecting session.
Ability to create multiple, customized versions of all 3 templates to include your own special formatting and apply with the click of a button – no more hunting around for which folder you stored that last bit of code that you really liked.
Add up to 100 different Amazon tracking IDs and change from one to another with the click of a button. Use your affiliate API keys to collect those stubborn products. You can even collect product data with just the ASIN number, in-case you like to do your product research in a different tool.
Generated HTML code you copy and paste into a Squidoo module – You only have to copy and paste ONCE to get six Amazon products into a Squidoo module!
4 Task oriented tabs that walk you though building your content: Select Products from a browser with one-click add and delete; Product List where you can edit the product names/descriptions; Edit Module with Copy Code button; Module Preview to see how your content will look in the 600px width allotted for a Squidoo module.
Customizable GUI interface – move the task tabs to the top, bottom, left or right, change the GUI screen color to your personal preference, increase the size of the tabs and change the orientation of the add product tool bar all to make the app easier for you to use.
Use this on your existing lenses, too! Quickly update modules with bad Amazon links by generating a new module with products and replace the old content without having to copy and paste all the individual product information.
Help pages behind the blue help icons on each tab and the affiliate info section. Plus over all application Help and Frequently Ask Questions pages on the Help menu button.
If you accidentally deleted something you needed, just click the Fill Template button again to regenerate the clean code instead of having to start from scratch or dig around in the code to find the error.
Pre-programmed bookmarks for Google and Google Images for fast access to additional product search tools. Add favorites and set current page as home page functionality.
Side benefit – this code works in your own sites, too. If your blog width is less than 600px, you might have to create a duplicate template with different settings but you can format a set of products in your posts in minutes.
Do you build lenses for others? You NEED this! Build lenses more quickly and improve your production rate and delivery times to your customers.
---
What Comes with Your Purchase?
Immediate download of the SquidCrafter app – easy installation

User manual so you'll know all the ins and outs for using and customizing SquidCrafter

Free lifetime updates and enhancements at the lowest price range we're ever going to offer – $31-37

Product support email for questions
---
Familiar with Squid Pro Quo
,

Erica Stone's Squidoo course?
Any of you who are familiar with Erica Stone's Squidoo courses will be happy to learn that we built her Squid Pro Quo templates right into this app (with her permission, of course!)
Make Your Amazon Products Look Like This With Just a Few Clicks and Your Own Amazon Button (or use the default one in the template):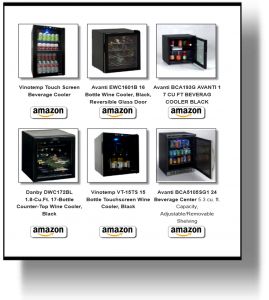 Here's what Erica had to say:
" I believe my exact words when I first saw the beta version of SquidCrafter were 'Holy Mother of All that is Good on this PLANET!' – it's THAT amazing. "
- Erica Stone
WINDOWS and MAC COMPATIBLE!
SYSTEM REQUIREMENTS
Windows, SquidCrafter requires that the java virtual machine Version 7 Update 17 be installed (free and easy to download – instructions in the user manual)

SquidCrafter v1.1.1 will run on Mac 10.7.3 Lion and later systems. That version of OSX (and newer) allows you to update your Java to the newest version, so SquidCrafter will work fine on these machines.
We Want You To Be Happy – Our Guarantee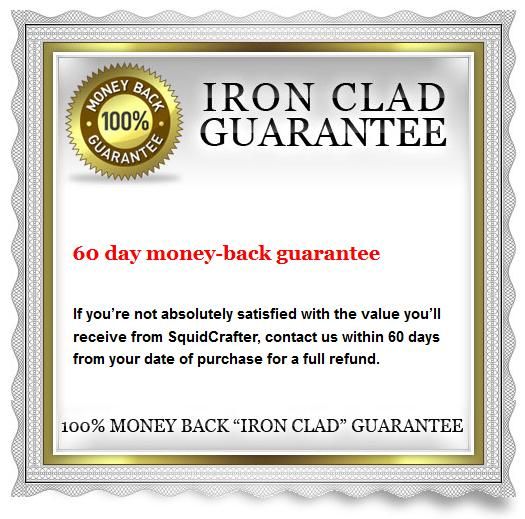 Buy now to save money and time.
The product price will increase with every 10 items sold. Immediate download will have you building lenses more efficiently starting today!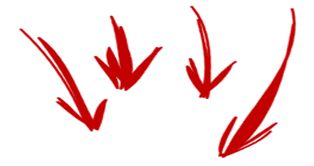 TO ACCESS YOUR PURCHASE:
When you purchase SquidCrafter you get an immediate download of the application. At the same time your purchase email is added to our validation database and you are sent a license confirmation email. You will be able to validate SquidCrafter as soon as you receive that email.
You will also get a SquidCrafter updated list confirmation email. Please click the confirmation link so we have your permission to send you emails when we update and upgrade SquidCrafter
To Your Success,
Chris Anderson
P.S. Never have to copy and paste affiliate links, image links, and product names from Amazon to your Squidoo lenses again. Get SquidCrafter today and take advantage of this powerful automation immediately. You don't need to buy anything else to put this to use today!